We are pleased to offer 2017 seminars in the following locations:

FRANKENMUTH Location
Bavarian Inn Lodge -
One Covered Bridge Lane, Frankenmuth 48734 (telephone: 989.652.7200) map
Sterling Heights Location
Wyndam Garden
34911 Van Dyke Ave
Sterling Heights, MI 48312 (telephone: 586-979-1400)
Grand Rapids Location
Crowne Plaza
5700 28th Street
SE Grand Rapids, MI 49546 (telephone: 616.957.1770)
---
March 10, 2017 - Frankenmuth Location (lunch included, Bavarian Inn chicken)
$95.00

Course



"The Changing Face of Dental Hygiene: An expert clinician, skilled motivator, and preventive specialist" and
"The mystique in changing behavior; Fifty shades of grey."
Lillian Caperila, RDH, BSDH, M.Ed

Sponsored by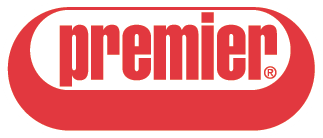 6 CEU, 9:00 a.m.-4:00 p.m.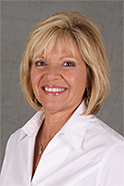 Lillian Caperila, RDH, BSDH, M.Ed Bio:
Lil Caperila is a registered dental hygienist who has provided direct patient care for over 30 years. She is currently employed with "Premier" Dental Products Company as Manager of Professional Education and an internationally –recognized speaker on topics of clinical instrumentation, prevention and patient education. Lil is a past President of Pennsylvania Dental Hygienists' Association and former dental hygiene faculty within three universities in the Philadelphia area. In 2009, Lil was honored to be inducted as the first dental hygiene graduate into the Alumni Hall of Fame at Montgomery County Community College in Blue Bell, PA and later selected to their "Fabulous 50" Alumni during the college's 50th anniversary. She is the 2010 recipient of the ADHA Irene Newman Professional Achievement award and has recently been published in her chapter contribution to a new textbook entitled: "Dental Hygiene, Applications to Clinical Practice.

COURSE

"The Changing Face of Dental Hygiene: An expert clinician, skilled motivator, and preventive specialist"

:
As we witness a changing trend in healthcare delivery in our country, it is evident that the dental hygienist plays an integral role in their patient's overall health. The hygienist stands on the front line in advocating prevention, esthetics and therapeutic advances.

This program will highlight the potential skills necessary to adapt to that changing model as we explore alternative approaches to treatment settings, changing demographics and advancing technologies. Participants in this course will recognize the need to adapt to changing technologies, assessment and advanced instrumentation as it applies in all practice settings.

Learning Objectives:


During and at completion of course, participants will be able to:

Envision roles possible for the future dental hygienist
Compare and implement a workable risk assessment for their patients.
Explore the need for diagnostic technologies and best practice screening systems
Develop greater confidence in your selection of advanced instrument designs
Choose effective treatment modalities when faced with symptoms of oral diseases
Demonstrate effective supervision skills in patient's desire for teeth white

COURSE "The mystique in changing behavior; Fifty shades of grey." :
The concept of "motivational interviewing" is now recognized in oral healthcare as becoming the best practice in "guiding" our patients in making positive changes in their health and lifestyle behaviors.

By eliminating those prior tactics of judging or controlling our patients, we are now embracing a more effective "patient-centered approach to coaching. Our patients will only make positive changes if they can appreciate the value as well as making those choices on their own time.

Lil will walk the audience through the key principles that underscore the process of using motivational interviewing techniques in our workplace. The video clips and interactive discussion brings about a productive environment for learning this concept while having fun during the seminar.

Learning Objectives:
During and at completion of course, participants will be able to:

Discussing and applying the 4 guiding principles of Motivational Interviewing practice
Discuss the stages of MI practice using the concepts of D.A.R.N.
Reinforce the implementation of "open-ended" question in gaining insights into patient's behaviors
Define ambivalence and discuss how to guide patients through their challenges in adopting new behavior patterns
Observe the video demonstrations of dental hygiene and patient interactions – and provide suggestions/input in improving the tactics in motivational interviewing
---
April 21, 2017 - Grand Rapids (lunch included)
Fees: $95.00

Course



"What are we really looking for? Oral Pathology cases and concepts" and




"Going Viral: Oral Manifestations of Viral Disease."



Sherri Lukes, RDH, MS, FAADH
6 CEU, 9:00 a.m.-4:00 p.m.
Sponsored by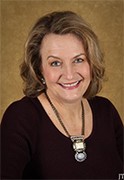 Sherri Lukes, RDH, MS, FAADH Bio:
Sherri Lukes, RDH, MS, FAADH has 35 years of experience in dentistry, 28 spent in academia. In 2014 she retired as associate professor from Southern Illinois University dental hygiene program where she taught oral pathology, community oral health, multicultural dental hygiene and advanced periodontics clinic. Her research was concentrated in oral pathology, migrant farm worker oral health, and issues affecting a range of underserved groups. Passionate about public health issues, Ms. Lukes serves as chair of the Public Health/Access to Care Committee and is now Immediate Past President of the Illinois Dental Hygienists' Association. She is legislative chair for the Southern Illinois Dental Hygienists' Society and a Pathology Fellow in the American Academy of Dental Hygiene. An AADH approved speaker, she presents on topics within her areas of expertise at various conferences and continuing education meetings across the country. Community service projects include annual mission trips to central Mexico, where accompanied by SIU dental hygiene students, she provides oral health care in an orphanage and remote villages. She received Community Service, Teacher of the Year, and Research Paper of the Year awards while at SIU, was named an Oral Health Champion by the IFLOSS Coalition and the Illinois Department of Public Health and is a past recipient of the Sunstar/RDH Award of Distinction.
A 50-50 Raffle Will Be Held for a Hygiene Saddle Chair!

COURSE

"What are we really looking for? Oral Pathology cases and concepts"

:
This course is an overview of oral pathologic conditions from Ms. Lukes' own personal collection of lesion images accumulated over 35 years as a dental hygienist and a 28 year teaching career. Etiology, clinical appearance, treatment options and relevance to dental hygiene are included for each lesion/condition. The course includes both common and uncommon conditions. Most images are from cases observed while in academia, as well as those encountered during annual mission work in Central Mexico. Comparison images for inclusion in the differential diagnosis will also be presented and discussed encouraging dental professionals to utilize all patient information when analyzing lesions. This course can serve as an excellent update for seasoned hygienists/dentists or a relevant review for new graduates entering the field.



Learning Objectives:


Upon completion of the session, participants will be able to:
1. Explain the etiology of various oral pathologic conditions.
2. Describe the clinical appearance of various oral pathologic conditions.
3. List treatment options for various oral pathologic conditions.
4. Explain the importance of current oral pathology knowledge when conducting intra/extra-oral exams.
5. Compare/contrast lesions that can be considered in a differential diagnosis for each pathologic entity.
6. Describe oral symptoms of various systemic conditions as presented in cases.

COURSE "Going Viral: Oral Manifestations of Viral Diseases":
Many viruses affecting the US population have intra- and extra-oral manifestations. This session will be an evidence based presentation of various viral infections that produce symptoms in and around the oral cavity, including lesions from human papillomavirus infections, the herpes family of viruses (HSV, EBV, VZV), coxsackie virus, and the human immunodeficiency virus. Measles and mumps will also be reviewed due to recent cases of infections in non-immunized children. Treatment options and therapies for alleviating
discomfort from oral lesions will be discussed. The session will include case presentations for audience participation in the differential diagnoses of lesions in the cases.

Learning Objectives:
Upon completion of the session, participants will be able to:
1. Describe the pathogenesis of viral infections affecting the oral cavity and head/neck region
2. Identify oral lesions associated with various viral infections
3. Discuss treatment options and palliative procedures for alleviating symptoms of viral infections
4. Explain the hygienists' role in assisting the dentist with diagnoses of viral infections
---

September 15, 2017 - Frankenmuth Location (lunch included)
Fees: $95.00

Course




"Mind, body, and oral health: Connecting the dots."


This course will cover the pain management requirement

Nadine Russell, RDH, BSc. Professinal Speaker/Consultant
6 CEU, 9:00 a.m.-4:00 p.m.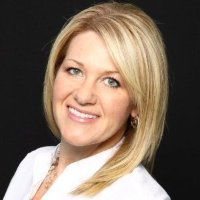 Nadine Russell, RDH, BSc Bio:
With a diverse 19 year dental career, Nadine Russell shares her insights and expertise with enthusiasm. Nadine's background consists of chairside assisting, clinical dental hygiene, administrative and treatment co-ordination positions. Nadine is an experienced Practice Management Consultant, Published Author and International Speaker.

Nadine's clinical experiences have been focused on working with individuals with special needs, those with dental anxiety and the medically compromised. As a mother of children with exceptional needs, it gives her a unique perspective in working with this population of clientele. Having a true passion for sharing her knowledge motivates Nadine to stimulate meaningful discussions with her peers.

Nadine works with dental offices to help provide business management solutions, dental hygiene coaching and practices clinical hygiene on a part time basis.

COURSE "Mind, body, and oral health: Connecting the dots.":
By now most oral health professionals are well aware and versed in the oral-systemic link; but how does this differ for special populations? Certain patients are more vulnerable: those with systemic illnesses, autoimmune and immune-mediated diseases. Often individuals with these diseases have a higher incidence of depression and other mental illnesses, compounding their greater oral health needs.
Dental professionals with a greater understanding of the relationship between the Mind, Body and Oral Health can use current science-based evidence to help create effective care plans for all patients, including our special populations. .

Learning Objectives:


- Develop a greater understanding of the oral systemic connection.
- Discuss the link between oral health and those with systemic, autoimmune and immune-mediated diseases.
- Review the emerging data linking mental/psychiatric illness to systemic and autoimmune diseases.
- Recognize the impact on oral health and how it relates to our dental hygiene process of care.
- Develop strategies for effective planning and implementation of the dental hygiene care appointment.
---
October 6, 2017 - Grand Rapids Location (lunch included)
Fees: $95.00



Course


"Practicing smarter, not harder: Getting to yes with periodontal patients" and
"Seniors and Boomers: How to treat the medically compromised."

Carol Jahn, RDH, MA
Sponsored by Water Pik
6 CEU, 9:00 a.m.-4:00 p.m.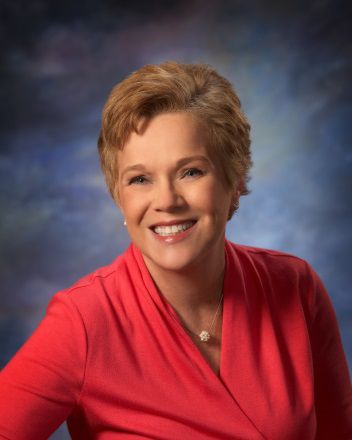 Carol Jahn, RDH, MA Bio:
Carol Jahn, RDH, MS is the Director of Professional Relations & Education for Water Pik, Inc. She has presented more than 350 courses, published more than 85 papers, and contributed to 7 textbooks, including Clinical Periodontology (9th, 10th, 11th eds). She has been a presenter at 40 state/national dental hygiene association meetings, including ADHA and RDH UOR. She has presented at 20 state/regional dental meetings including Chicago Midwinter and Yankee Dental. She was a 2013 recipient of the ADHA Award of Excellence.
---
November 3, 2017 - Sterling Heights location (lunch NOT included)
Fees: $65.00
SOLD OUT
Course




"Dying from Dirty Teeth" and




"My favorite things: Hygiene Style."



Angie Stone, RDH, BS - Founder, HyLife, LLC
6 CEU, 9:00 a.m.-4:00 p.m.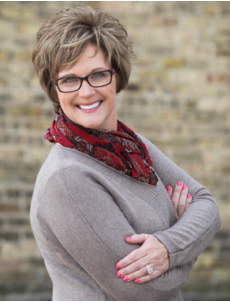 Angie Stone, RDH, BS Bio:
Angie Stone, RDH, BS began her career in the Navy as a dental assistant. After completing her enlistment, she continued to assist while obtaining her hygiene degree. As Angie practiced hygiene she completed her bachelors in psychology. She has taught in dental assisting and dental hygiene programs. She has also provided onsite education to dental professionals in 40 states, the District of Columbia, and 5 countries and territories. In addition to numerous published articles, her original research regarding xylitol and elders was published in a peer reviewed medical journal in November of 2013. Angie's book, Dying from Dirty Teeth, was launched in March of 2015. Her company, HyLife, LLC, brings oral care services to dependent elders because they shouldn't "die from dirty teeth". Angie is a six time attendee of CareerFusion and was awarded the Sunstar Award of Distinction in 2012 for her work with xylitol and the geriatric population.
COURSE "My favorite things: Hygiene Style." :
Angie has been called, "The Oprah of Dental Hygiene" while presenting this course! As Angie teaches how to make decisions on product choices, she mentions items that have made a positive impact on her life as a hygienist. Attendees receive samples of many of the things Angie speaks about. It is not unusual to hear hygienists squeal with delight and cheer during the presentation, much like the Oprah's audience members used to do during her "Favorite Things" show! Come feel Angie's passion for improving the lives of hygienists everywhere as she teaches how to make "HyDuctions" and shares the HyDuctions she has made throughout her career.



Learning Objectives:
After completing this program, the dental professional should be able to:
1. Recognize the necessity of a periodontal charting and recording of every adult patient, appropriate periodontal treatment sequencing and when periodontal treatment is to begin
2. List various things that can be done to assist the clinician to practice ergonomically
3. Discuss how dental professionals can incorporate minimally invasive dentistry into their practice
4. Understand new technologies available in dental hygiene instruments
5. Identify the role fluoride and xylitol play in the reduction of tooth decay
6. Realize how oral cancer is effecting the population and how dental professionals can reduce the loss of live from this disease

COURSE "Dying from Dirty Teeth" :
As our population continues to age, and more and more people become dependent on nursing home care, the problem of poor oral health is growing quickly. And it turns out that teaching care providers to brush and floss their client's teeth is not really the best answer. Something needs to be done to stop this epidemic and the needless suffering of our elders. This course addresses oral care issues facing dependent adults, with a focus on nursing home residents and their primary care givers, namely nursing assistants and nurses. This course will get attendees energized about caring for this population. Come hear about opportunities to help this population and feel the excitement! Appropriate for Dentists, Hygienists and Dental Assistants

Learning Objectives:
After completing this program, the dental professional should be able to:
1. Recognize the massive need for dental professionals to be involved in the oral care of dependent adults and that people in this population is often times dying of dirty teeth
2. Understand why teaching care teams about brushing and flossing dependent elder's teeth does not translate to improved oral health of this population
3. List the various simple advanced treatment modalities that exist to improve the oral health of dependent elders
4. Discuss the ways a dental professional can assist care teams with improving their oral care efforts
5. Realize how dental professionals can help dependent adults directly to not only improve their dental health, but also their systemic health through involvement with HyLife, LLC.
---
Purchase Online or Click here for the Registration Form
... we accept Checks, Money Orders or paypal.
Refund Policy: Cancel within fourteen days of the course, a full refund is given. 14-10 days prior to course, a $25 dollar fee is charged. No refunds given if a cancellation request is receieved 9-0 days before the course.